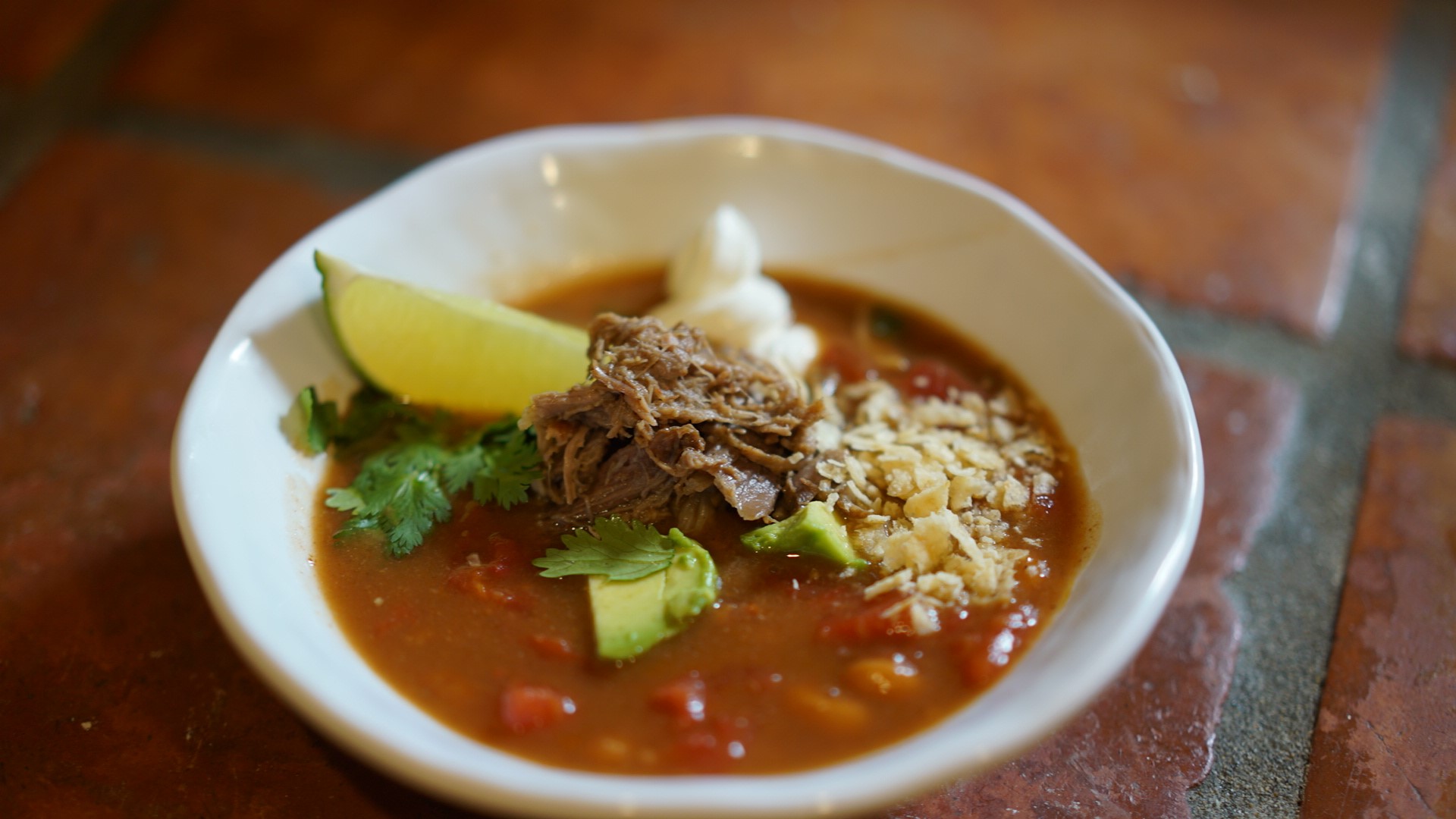 Elk Enchilada Soup:
If you are looking for an incredible flavor and a great use of some of those bigger cuts like sirloin roasts look no further. This is a double meal because the soup is actually the bi-product of the leftovers from my shredded taco recipe. The simmer sauce is quickly turned into an amazing soup. This works well with any game meat from whitetail to wild pork but today I used a cow elk sirloin roast.
INGREDIENTS:
+ Wild game roast
+ 28 oz can of green enchilada sauce (Las Palmas was the brand I used)
+ 5 strips of bacon
+ 3 cloves of garlic
+ 14.5 oz can of diced tomatoes
+ 14.5 oz can of pinto beans
+ Taco seasoning
+ Cilantro
+ Lime
DIRECTIONS:
1. Coat a large roast with your favorite taco seasoning and brown in a hot pan.
2. Prep crock pot or slow cooker with the three garlic cloves and two strips of bacon on the bottom and half the enchilada sauce.
3. Place browned meat in center cover with the remaining bacon and sauce.
4. Cook on high for about 5 hours or until it shreds easy. Turn a couple of times while cooking
5. When done remove meat and shred with two forks. This is amazing as taco meat! You can add a little of the sauce to it as well.
6. Take the remaining sauce from cooking and pour into a pot, add the tomatoes and beans and bring to a boil. Also add some chopped cilantro. *You can also just add it straight to the crockpot just takes slightly longer to heat and I am impatient.
7. Serve in a bowl with lime juice, a portion of the shredded meat, and toppings like sour cream, tortilla chips, & cilantro.