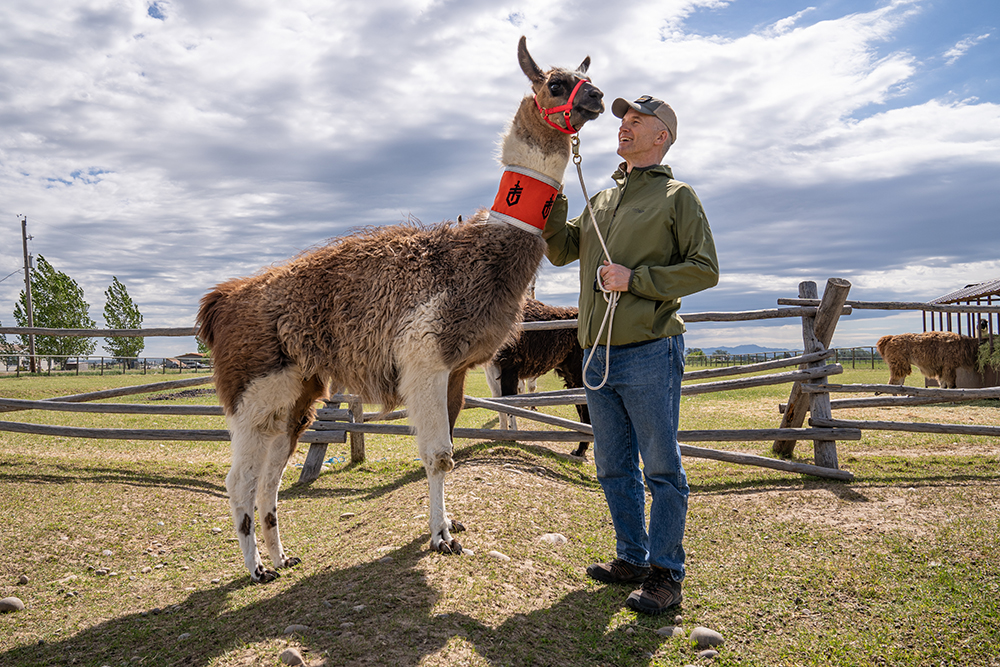 Help Randy Name his Llama and Win Gear
Gerber Badassador and hunting legend Randy Newberg has been hunting with llamas for years, but has finally made the leap and decided to get his own thanks to Beau Baty and Wilderness Ride Trail Llamas.
However, a big question still remains: what should Randy name him? This is where you all come in. Submit your best name ideas below and Randy will be choosing his favorite 10 as well as his top name selection on 8/4/2020.
Contest details:
You can enter as many times as you'd like, but remember – this is about the quality of the name, not the quantity.
Contest is open to residents of the United States and Canada(with the exception of Quebec) only.
By submitting this form you are agreeing with Gerber's privacy policy and will be added to the Gerber Newsletter.
In the event that duplicate names are submitted and ultimately chosen as winners, the first person to have submitted the name will be given the prize.
PUBLICITY RELEASE. Except where prohibited, acceptance of a prize constitutes winners' consent that his or her name, likeness, voice and/or biographical data may be used for advertising and promotional purposes without limitation and without additional notice, compensation, or consent. Submission of content to be posted online constitutes permission for same.