Lower East Side NYC. I'm on the floor of my 4-story walk up unable to move. After 15+ years of tattooing an average of 11 hours a day, my back finally gave out.
I'd had a couple years of back pain – always thought I'd fix it with yoga or something. But it was too late – I needed a cane to walk. Couldn't stand without pain. Jeopardized my ability to provide and do what I love.
Falling to the ground that day put things into perspective. Long days honing my craft and building my reputation suddenly meant nothing. For the first time in my life I was afraid. I'd never been so humbled. I ended up calling 911 and having an ambulance take me to the hospital.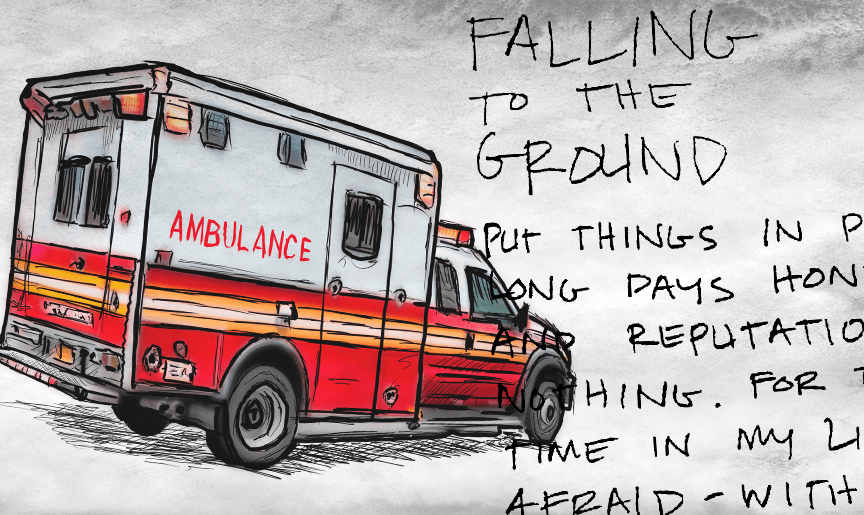 I took it easy for a couple weeks. Felt a bit better, then I worked a day in Spain and couldn't walk the next morning. I flew home and got an MRI. It came back as "emergency." My L5S1 disc was holding on by a thread.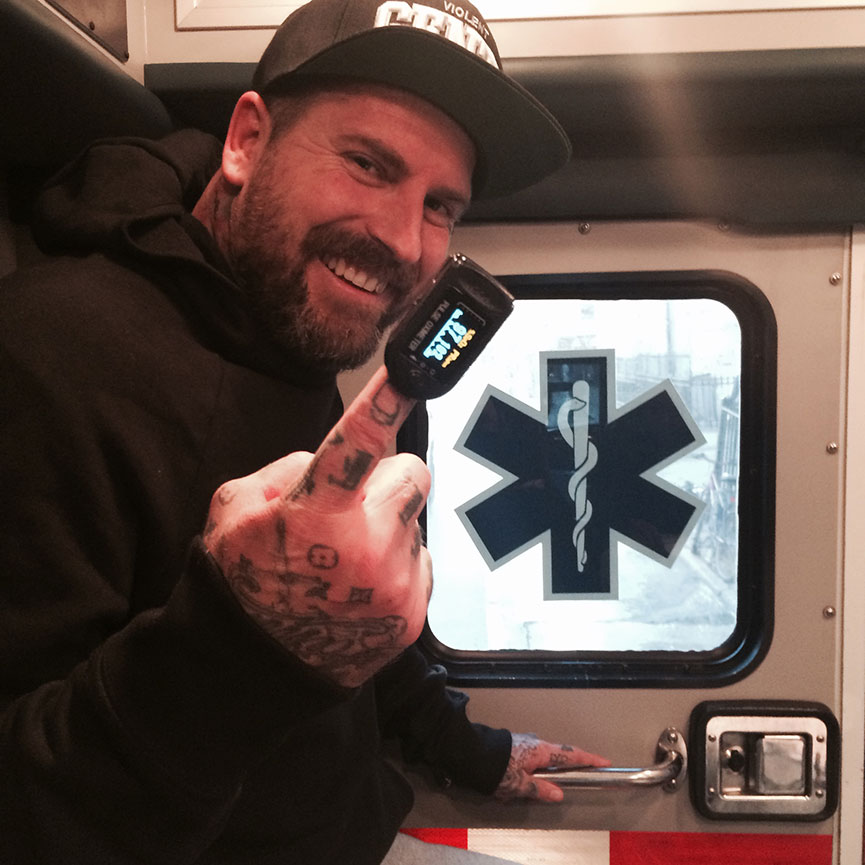 Researching options and talking to friends and clients, I found a doctor who performed disc replacement surgeries. Unsure but having to act fast, I went to Germany and got the surgery.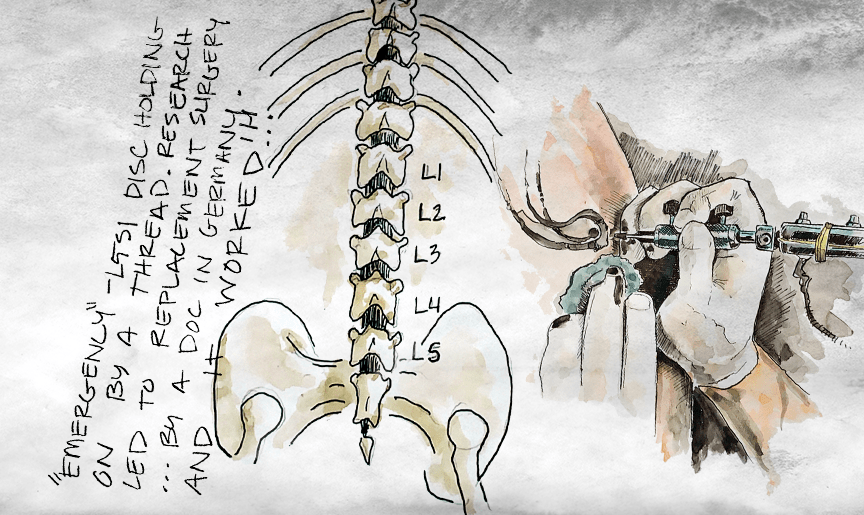 It worked! I was on the road to recovery. After 9 weeks, I surfed for the first time. I'm tattooing again – without pain. I'm doing jiu jitsu. I've returned to my craft and my life better than ever.