Here's the deal: you've got a little girl from Australia who thought, I reckon I can make a go of it in America. I emigrated six years ago, and now I'm living in Texas, teaching Texas dudes how to grill and BBQ and live fire cook. That's kind of a big deal when you think about it.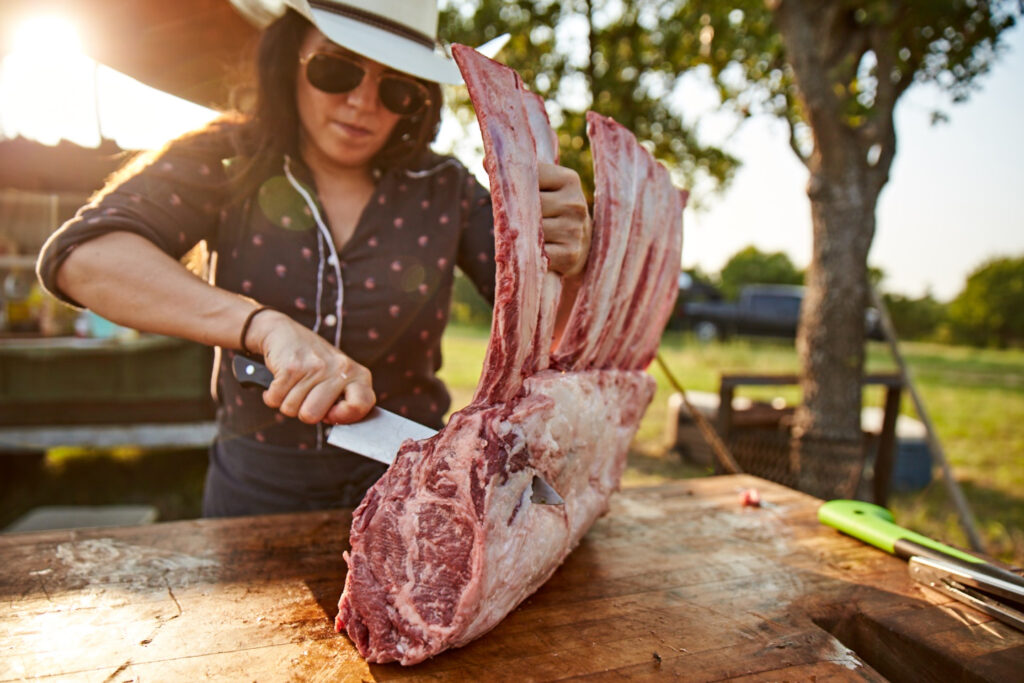 As one of few women in the space, every day is met with a little bit of a challenge, because every day there are people who underestimate what I'm capable of. But that only serves to drive me further.
Last year I enrolled back in school, which was spurred on not just by a desire to learn, but as a message to all of the doubters. Like, you don't think what I already know is enough? Here's a university certification. It's a bit of a middle finger salute to people who doubt me.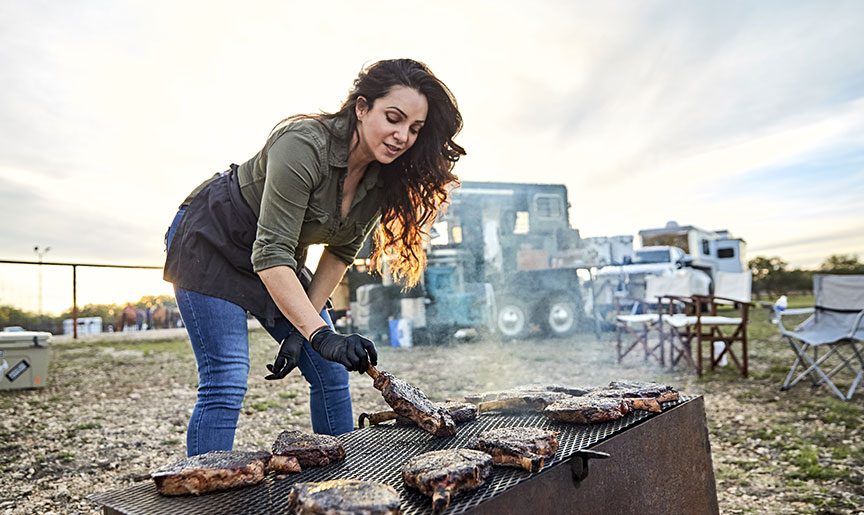 I make it my business to be a really good cook, to know what I'm talking about and to understand meat. So whether or not you have a problem with it, I can back up what I say.  And I never stop learning – going back to school, hanging out with butchers to glean their knowledge, trying new cuts, trying new techniques – because there's always the next thing to be conquered.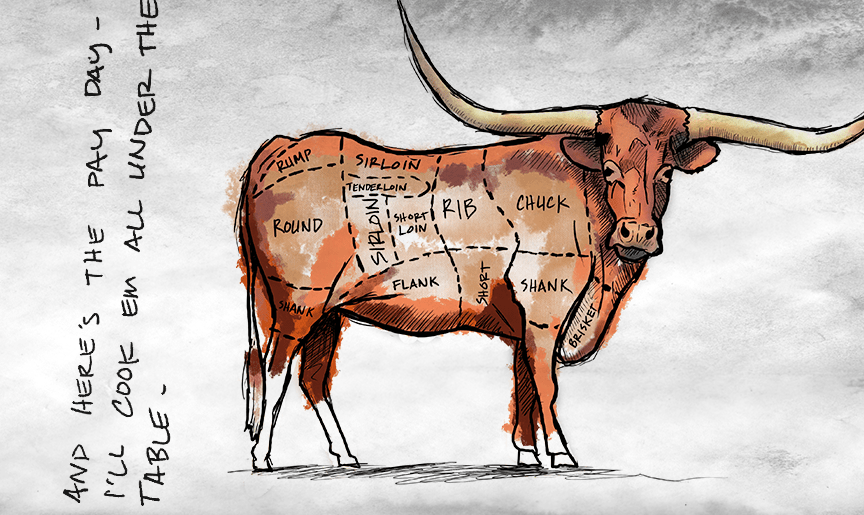 And that's essentially my story.