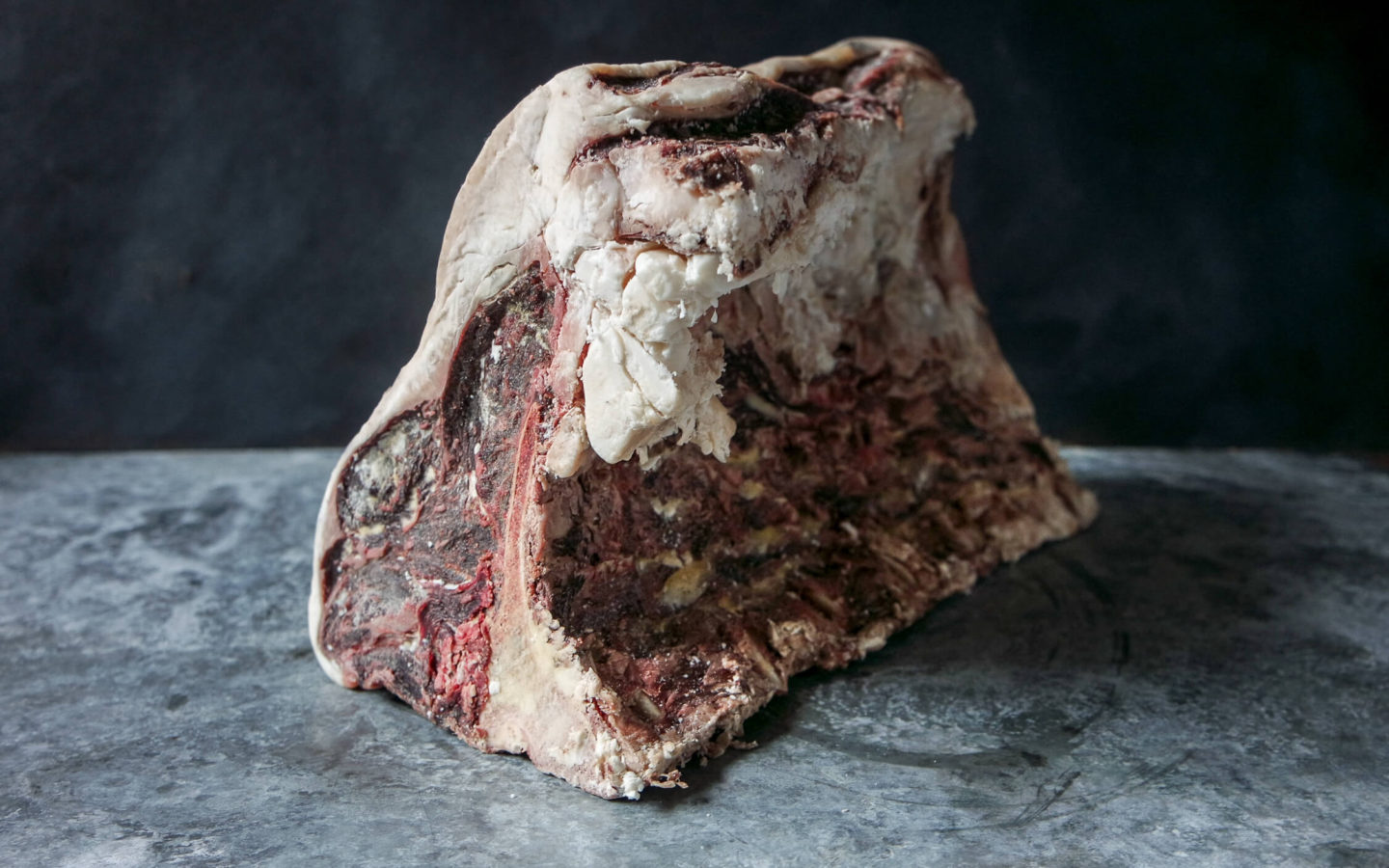 Can you do it? Yes. Is it simple? Yes, and no. Is it something you can do easily without a dedicated setup? Hell no.
How To Dry Age Steak At Home:
There's lots of questions surrounding dry aging in the home setting, and I'm gonna answer all of them here for you. On a weekly basis, particularly leading up to the Holiday prime rib season, I was getting emails from folks who weren't even exactly sure what dry aging was, asking if they should do it to their roasts. The potential threat of ruined meat and upset stomachs was both high and alarming, so instead of saying "no, don't do it!", I instead decided to write this guide. I enlisted the help of Diana Clark, a meat scientist at Certified Angus Beef®, to ensure that this guide was more than just a personal opinion on how it should be done. The do's and don'ts within are all based on professional scientific recommendations. Also thank you to Texas Beef Council and Dr Davey Griffin from Texas A&M for extra assistance in answering the hard questions.
Head to JessPryles.com to read the whole article.