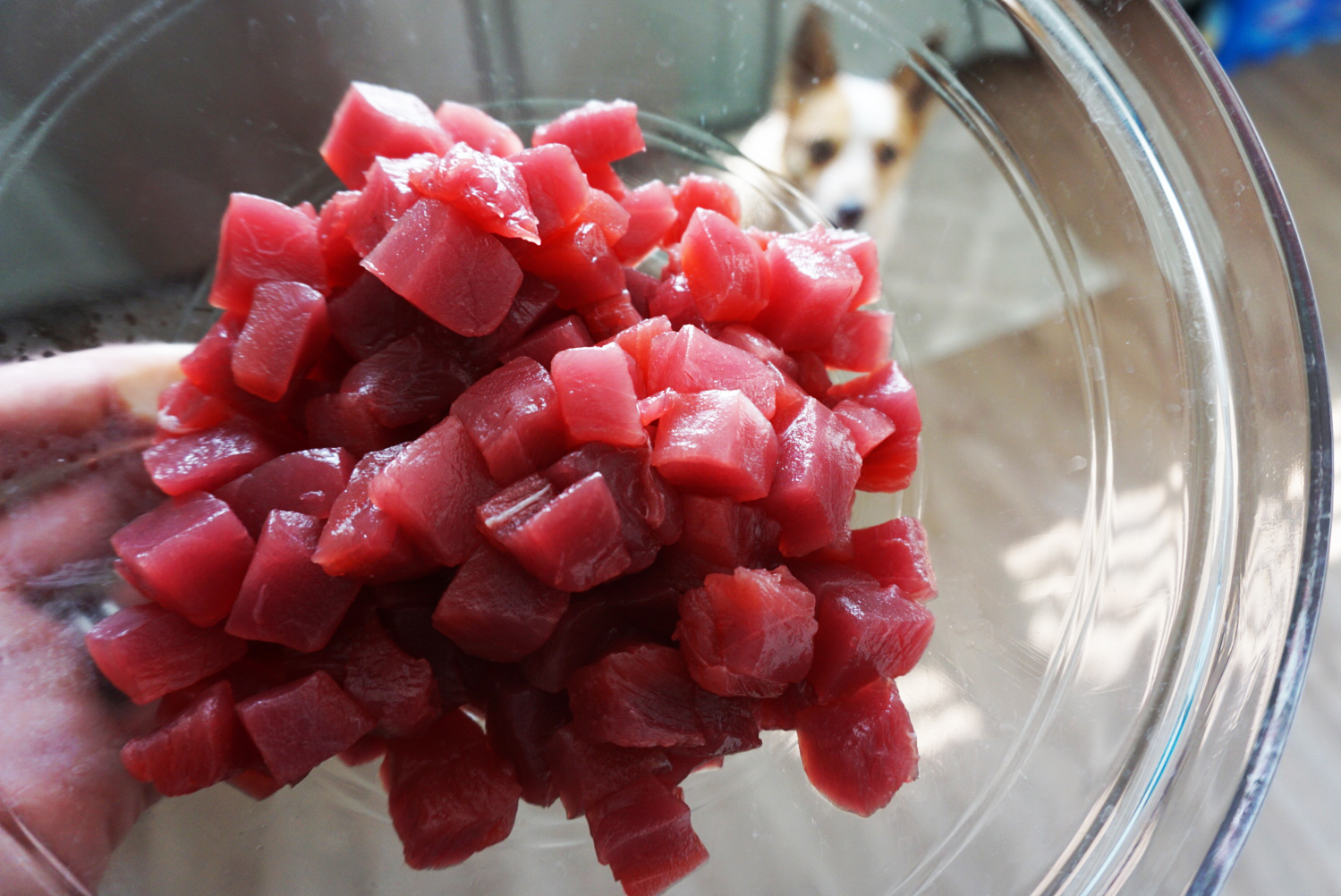 Inspiration for this recipe was from derived from a Hawaiian Shoyu Ahi poke recipe I learned while spending some time on Maui. This recipe does not stray too far from the original, but it does include a couple of my own personal twists. Sustainably caught fresh ahi (yellowfin tuna) or bluefin tuna are the first choices when making this poke. Remember, the tuna is always the star of the dish!
INSTANT POT SUSHI RICE:
Cook sushi rice according to instructions on bag then fold in vinegar, salt and sugar solution with a wet wooden spoon until sticky.
INGREDIENTS:
+ 1 lb. sustainably caught sushi grade tuna,
cut into 1⁄2″ cubes
+ 2 1⁄2 Tbsp pure sesame oil
+ 3 Tbsp soy sauce
+ 2 1⁄2 tsp black sesame seeds
+ 1 tsp white sesame seeds
+ 1⁄2 tsp red chili flake
+ 3⁄4 cup thinly sliced Sweet Maui onion
or sweet yellow onion
+ 1⁄3 cup diced green onion
+ Pickled sushi ginger
+ Seaweed salad
+ Microgreens
+ Furikake rice seasoning to taste
DIRECTIONS:
1. Place cubed tuna in a mixing bowl and freeze for 1Ø-15 minutes to firm.
2. After 1Ø-15 minutes in the freezer, roll in the pure
sesame oil, soy sauce, black and white sesame seeds and red chili flake until tuna cubes are evenly coated.
3. Roll in the thinly sliced
sweet onion and green onion until evenly distributed amongst tuna cubes.
4. Scoop a generous amount of sushi rice into a bowl and
season generously with Furikake rice seasoning.
5. Top sushi rice with a generous scoop of the shoyu tuna poke.
6. Garnish with
pickled ginger, seaweed salad and micro greens. Enjoy!
*For a little extra heat, add thinly sliced jalapeno and a dab of wasabi to your garnish.