Guns America Digest recently reviewed The ComplEAT, Gerber's all in one cook, eat and clean tool.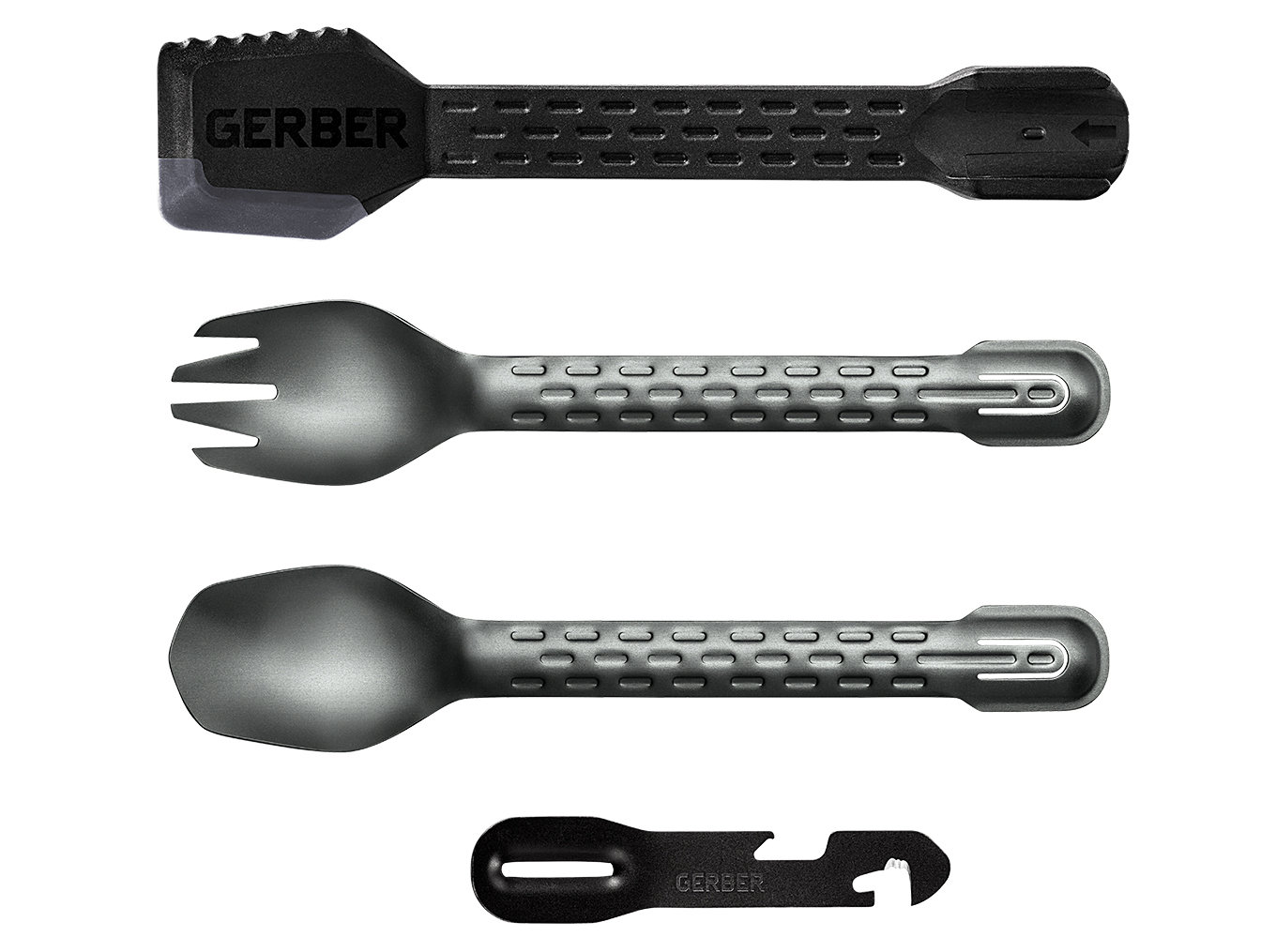 From the article:
The utensils are long enough, like the popular sporks that backpackers love, to get to the bottom of a Mountain House, or have some serious gripping power for those fresh backstraps when turned into tongs. The handle of each tool has a stamped design so you don't have to pull off your gloves on those cold mountain nights. The utensils are sturdy- feeling and come with Gerber's Limited Lifetime Warranty, with proper use and care this should be a long-lasting tool in any hardcore hunter's backpack.
Learn more about the ComplEAT on GerberGear.com.