Gerber's CUT [Community Unity Team] threw the 2nd annual GERBERFEST on August 3rd. Supported by numerous industry sponsors, the event provided an opportunity to use the problem-solving, life-saving gear that Gerber manufactures, a chance to spend a well-catered afternoon with co-workers, building new relationships and substantiating existing ones – and a swath of exciting prizes. The product interaction stations included: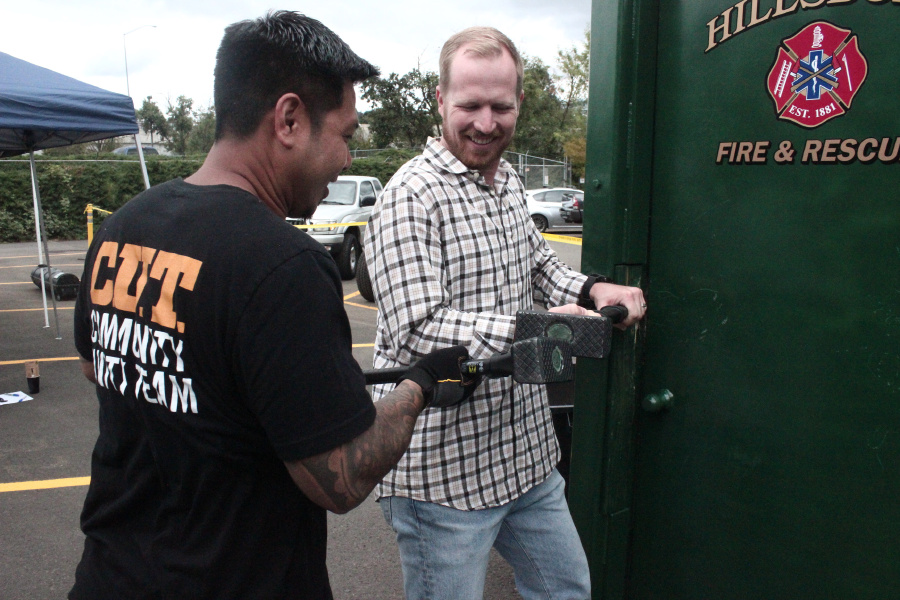 Ding Dong Breaching
Hillsboro Fire Department provided a breaching door for employees to use Gerber's Ding Dong breaching tool.
Strap Cutter Escape 
Employees were "strapped in" to a makeshift driver's seat, using the Gerber Strap Cutter to cut the seatbelt and "escape".
Time Trials
Some of Gerber's knives and tools require assembly. Employees raced the clock to assemble a variety of items.
Linedriver Knot Tying
Gerber's innovative new knot tying and line management tool was used to tie lures on to fishing line.
Target Casting
After tying a lure on their line, employees would cast at target pools 10 – 20 yards away.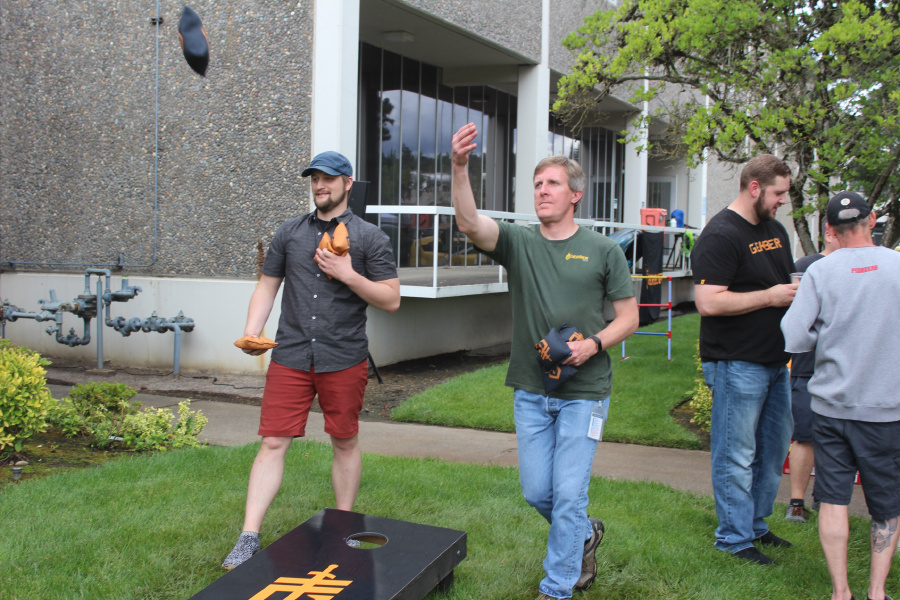 Upon completing the product interaction stations, employees placed a signed and completed checklist in a raffle for thousands of dollars in prizes donated by outdoor industry leading brands.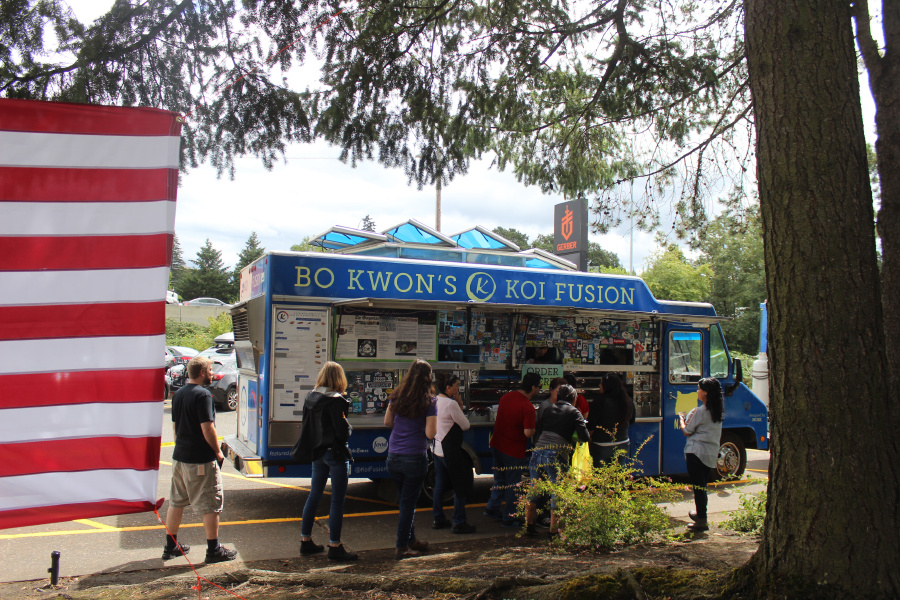 After getting hands on Gerber products, employees partook in inflatable jousting, ladderball, cornhole, Jumbo Jenga and other lawn games with co-workers. Local food trucks showed up to support the event, and kegs of beer were donated by Boneyard Beer. Employees loitered late into the evening forging new relationships and creating epic memories.
Stay tuned for CUT's 3rd annual GERBERFEST in 2019!
About Gerber's Community Unity Team:
CUT exists to increase engagement and enhance Gerber's culture. The team consists of 8 cross-functional volunteer team members and 1 leadership team member. CUT is entering its third year of existence.