Featuring Split Sec Tech™, The Vital Big Game Folder has one of the safest exchangeable blade systems on the market. The tool-less blade replacement keeps you ready in the field, safe operation and precise utility are available at the push of a button. The surgically sharp full size blade is now even larger, offering additional purchase when working through large game. The highly visible, blaze orange handle is easily spotted and the grippy overmold keeps you in control when things get messy.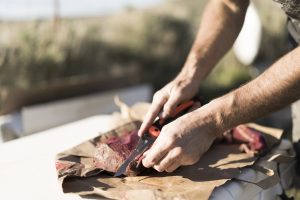 "The Vital series is renowned for simple and expedient processing, backed by nearly unprecedented safety for the user. The series' flagship, the Vital Pocket Folder, has been received with best-in-class accolades for the impact of the Split Sec Tech™ in the replaceable blade hunting knife market." said Karrson Koivisto, Product Manager at Gerber. The new Vital Big Game Folder integrates our signature Split Sec Tech™ into an oversized platform, intended to deliver big game sportsmen a swift and safe experience with every use. We're certain the Vital Big Game Folder will empower users to process their prey with a new level of effectiveness and confidence."

Patent pending, push button exchangeable blade system is easy + safe to use
Full size, razor sharp blade is ideal for working through larger animals
Lock back design keeps blade secure in use and under pressure
Specialty sheath is designed to also hold the quiet carry Replacement Blade Case
Ready at a moment's notice, the upgraded carry case is easy to locate and operate on the fly. Featuring a quiet carry design, it prevents blades from rattling and offers stealth use in field. The hard case is safely stowed and extracted without risk of injury, storing both new and used blades in separate cavities for easy distinction. Replacement blades are available in drop point and blunt tip variations.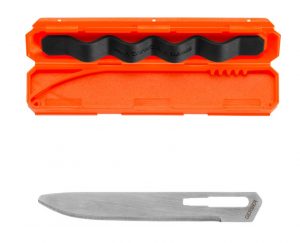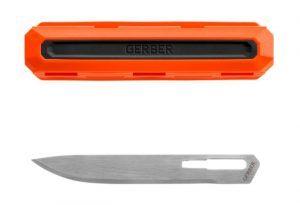 Learn more about the Vital Big Game here.