In a dramatic policy change, the Travel Safety Administration (TSA) recently announced that it will allow certain small knives onto commercial airlplanes.  The ruling, which is not without some debate, also applies to multi-tools that fit under new TSA regulations and goes into effect April 25th.
Not surprisingly, media were attracted to the story and Gerber – and our TSA-compliant gear – was a beneficiary in this announcement.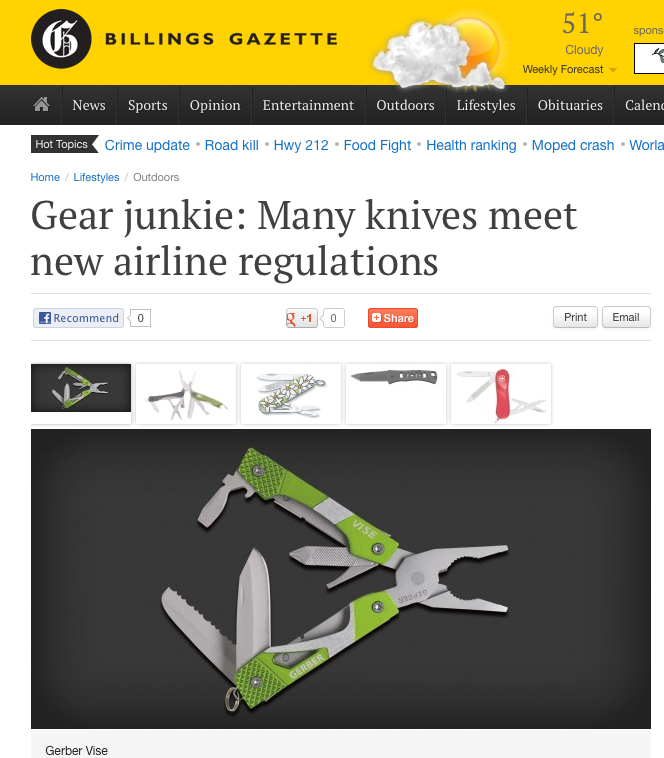 Our official position on the matter is one of a factual, neutral and informational nature. Gerber makes many travel-friendly products that meet the new criteria defined by the TSA. These products include the Dime, Splice, Vice, Shard, Compact multi-tool, GDC Zip Tools (Hex, Hook Knife, Driver and Light only) and the Impromptu Tactical Pen.