Gerber announces a long-term partnership with Team Red, White, and Blue (Team RWB). The multi-year program directly supports the organization's mission of enriching the lives of America's veterans by connecting them to their community through physical and social activity. Gerber's contributions include financial support and product donations that will help enable outdoor events for chapters throughout the United States.
Founded in 2010, Team RWB and its over 115,000 members are bringing veterans, their families, and American citizens together through authentic social interaction, community physical fitness, and shared experiences in over 209 communities across the globe.
Team RWB accomplishes their mission via two core programs: the Chapter and Community Program (CCP) and Leadership Development Program (LDP). Through the LDP, 'Eagle Leaders' progress through incremental levels of leadership roles beginning at Social Director to Chapter Captain. At the pinnacle, they join the Eagle Leader Fellowship, a twelve-month leadership development experience focusing on leadership education, mentorship, and experiential learning. Upon completion of this intensive course, the new leader is recognized within the organization and awarded a Gerber "Still Serving" kit. This kit allows Gerber the opportunity to honor their commitment to their nation and their communities.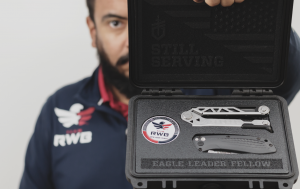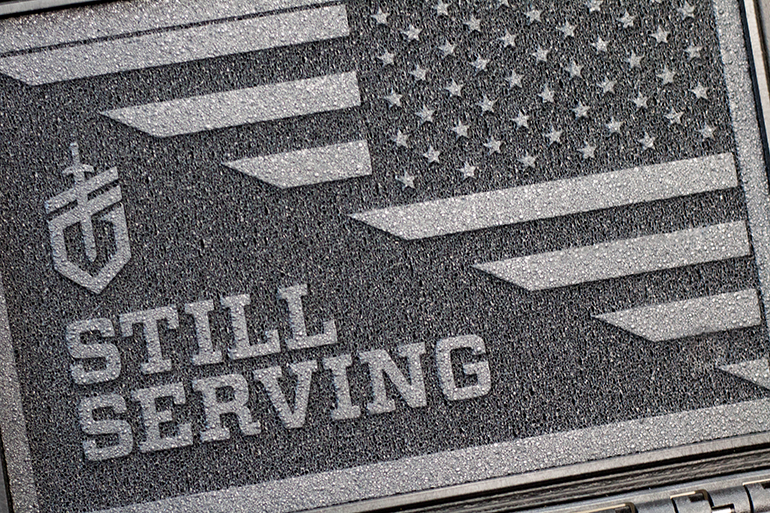 Gerber's close relationship with the US Military has been the backbone of the business over the last decade, and reflects our ongoing focus to serving US service members with high-quality, American-made products." said Andrew Gritzbaugh, Vice President of Marketing at Gerber. Gerber's commitment to service members extends beyond their time in active duty and we're honored to support such a strong, growing, and impactful organization. Team RWB's community-based approach is both unique and results driven, which reflects the unstoppable character of our nation's veterans who are still serving.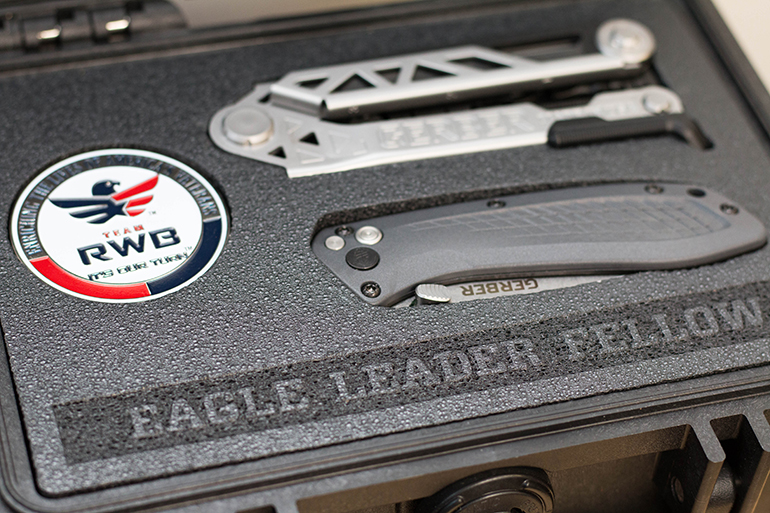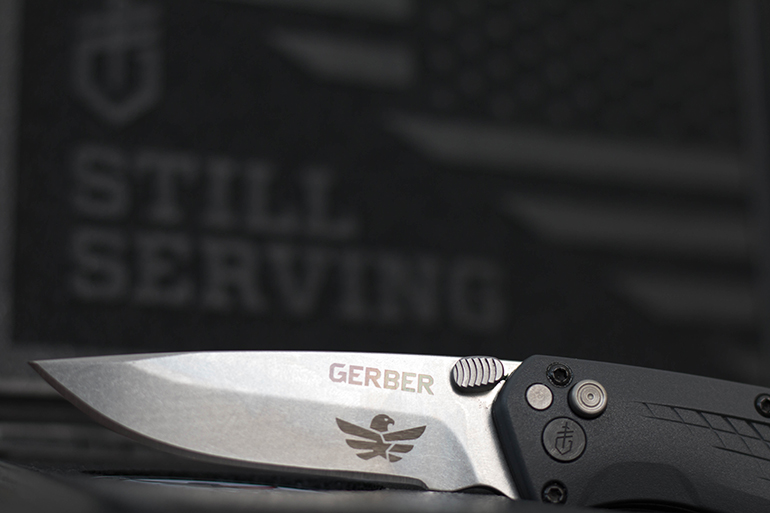 We believe that engaged and empowered veterans are an incredible asset to our communities and to America," said Brandon Young, Director of Development for Team RWB. "Together, Gerber and Team RWB are providing Eagle Leaders and veterans with opportunities to engage in healthy behaviors through outdoor events and activities in their communities that lead to more enriched lives.