Gerber is proud to sponsor the 36th annual Best Ranger Competition in Fort Benning, Georgia. A testament to teamwork, dedication, and strength – the competition seamlessly aligns with Gerber's continued effort to honor the men and women of the US Military. Actively supporting the event for many years, Gerber has participated at the 'Hero level' for the past six with contributions including financial support as well as the donation of life-saving knives, tools, and equipment.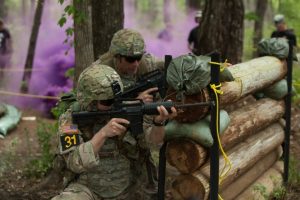 "Gerber's commitment to the US Military is unwavering, and we're honored to support this important event alongside other brands in the industry and our category." said Andrew Gritzbaugh, Vice President of Marketing at Gerber.
 Every competitor will receive Gerber's Impromptu Tactical Pen – an American made tool that no soldier should be without.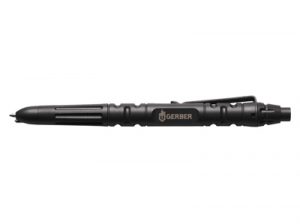 In addition, each member of the top two winning teams will receive a package that includes: a Downrange Tomahawk, Propel Auto OD Green, Center-Drive Black w/ Berry-Compliant Sheath, and a black, Berry-Compliant Dual CustomFit Sheath.
The original mission of the Best Ranger Competition was simple: salute the best two-man team in the Ranger Department at Fort Benning. Over the years, the competition has grown to include two-man teams that represent the entire United States Armed Forces. Open only to military personnel who have completed the notoriously difficult Ranger School, the competition is where the world's most elite soldiers come to test their endurance and skill. Spanning across 60 grueling hours, the event plays host to an array of challenging obstacles and tests.
And while the three-day competition is indeed a test of physical and mental fortitude, it represents much more. Through supporting the Best Ranger Competition, Gerber is able to serve those who serve.
Learn more about the Best Ranger Competition.