Scott Witner, writer for the Loadout Room, and U.S. Marine, brought the Gator Clip Point along for a month of Mountain Warfare Training in Northern California.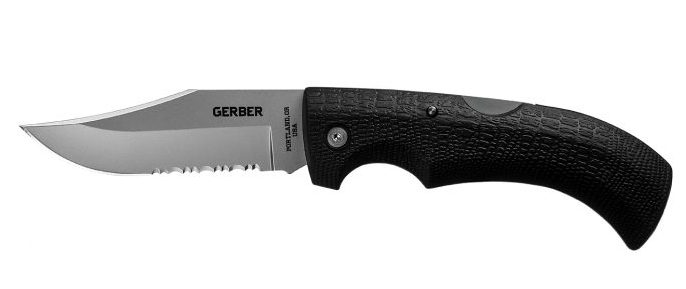 From the article:
"The Gerber Gator Clip Point folding knife with serrations was my first real field knife. I purchased it at the PX on base at Camp Lejeune when I needed a folding knife for the field. We were getting ready to leave on a training deployment to Northern California for Mountain Warfare Training for a month. Once there and immersed in the course we would be spending most of our time outdoors learning everything from wilderness survival to warfare tactics in a mountainous environment. The Gerber Gator proved itself as a dependable field knife time and time again through several training deployments and field training exercises."
Learn More about the Gator Clip Point at GerberGear.com.