GERBER CUSTOM
You have the power to create.
It starts with a spark, is honed by experience, and etched into reality.
Harness your inspiration and charge forward, design a knife that shows who you are.
Ready? Let's get to work.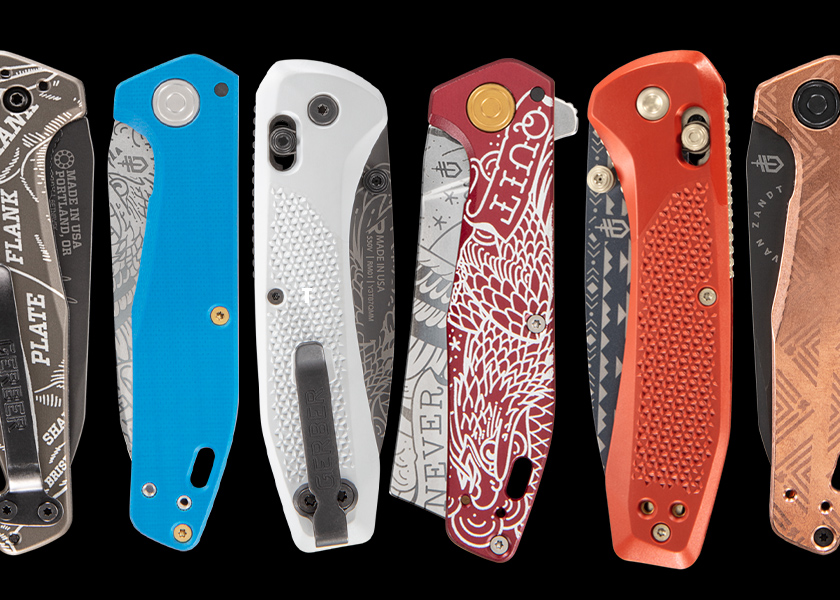 ENDLESS POSSIBILITIES
Select from 9 products change the color, add your own text, and selet and image from the graphic library or upload your own. Get started!
GIFT CUSTOM
The perfect gift does exist, and the possibilities are endless. Give them a unique, one-of-a-kind gifts that will be carried forever.